WASHINGTON, D.C. – Senate Republicans today held a press conference blasting Joe Biden for creating a humanitarian crisis at the Southern Border. Under the Biden Administration, more than 300,000 unaccompanied minors have crossed our borders. At least 85,000 of these children are missing – and the Biden Administration doesn't seem to care. Thousands more of these children are being drugged, forced to work dangerous jobs, or have fallen victim to human trafficking.
Here is what Senate Republicans are saying about the Biden-created humanitarian crisis at the Southern Border: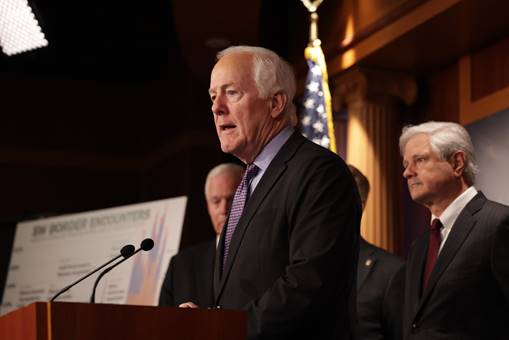 Senator John Cornyn (R-TX):
"Of the 300,000 children who have been placed with sponsors in the United States, […] in 85,000 of those placements the 30-day wellness call that is typically made by the Administration went unanswered. Not only does the Biden Administration not know where 300,000 children currently reside – whether they are going to school, whether they are getting health care, whether they are being recruited for gangs, whether they are being trafficked for sex, or just simply neglected or abused – the Biden Administration doesn't know, and the truth is they don't care."
Senator James Lankford (R-OK):
"We have more and more children in our country that this Administration has no idea where they are. […] For whatever reason the media has chosen to look away and just pretend this problem is solved because the Biden Administration just released that 'numbers are down' when the numbers are three times higher than what they were in the Obama Administration. We still have a record-low number of deportations while we have a record-high number of people illegally crossing the border."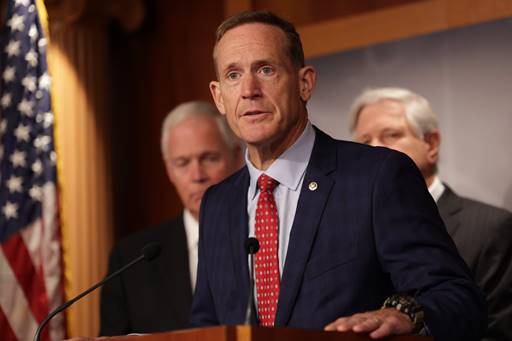 Senator Ted Budd (R-NC):
"Joe Biden back in 2018 […] he said, 'A policy that separates young children from their parents isn't a deterrent, it's unconscionable.' He also said, 'A policy that traumatizes children isn't a bargaining chip, it's abhorrent.' Remember, these are the words of Joe Biden. It's simply put that his open border policy is exactly what he said it shouldn't be: it's unconscionable and it's abhorrent."
Senator John Hoeven (R-ND):
"It's not just people coming across illegally – as Senator Cornyn said, it's people being human trafficked. […] Every state is affected by this Biden open border policy. […] The solution is obvious, we know what the solution is – secure the border and enforce the law."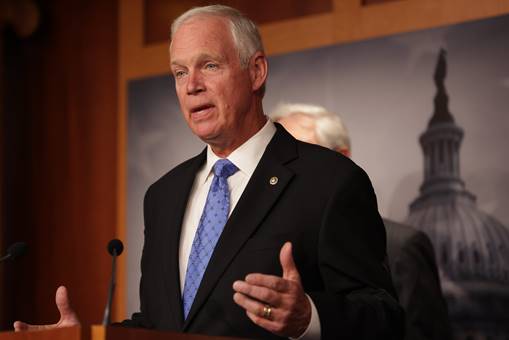 Senator Ron Johnson (R-WI):
"We heard testimony of a little 3-year-old boy just left to die in a field […] with a phone number written on his shoe. That's what happens after they've been used – they just get abandoned. Or, even worse, they get put into human or sex slavery. We're not talking about that enough. We're not talking about the human depredation as a result of President Biden's open border policy. His open border policy is facilitating the multi-billion-dollar business model of some of the most evil people on the planet. […] It's about $18 billion we are funneling to these human trafficking, sex traffickers, and drug traffickers."
Senator Katie Britt (R-AL):
"This is having real implications on real people. The only people that are benefitting from Joe Biden's failed policies – it's not Americans and it's not these migrants. Just as Senator Johnson said, it is essentially terrorists and drug cartels who are making bank and getting their way. We need the American people to stand up and stand with us and say enough is enough."
In Case You Missed It:
Click HERE to watch the full press conference.
Click HERE to watch a video from Senate GOP putting a spotlight on this humanitarian crisis.
###